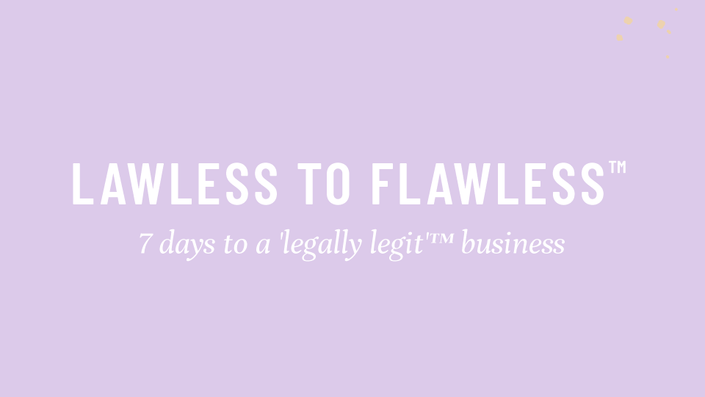 Lawless to Flawless™: 7 Days to a 'Legally Legit'™ Business
A Step-by-Step Guide to Setting Your Business Up For Profits
You're so excited to share your blog, service and products with the world, and you can't wait to quit your day job to work for yourself. "The internet is a goldmine," you hear, now if you could only figure it out...
You know you have something unique and can do it better than your competition.
But you have doubts too...You often wonder, "what am I doing? I have no clue if this is right!" You're scared to start because you're afraid you'll do something wrong, end up in trouble and make a bad financial decision. You have so much to gain, but so much to lose too if you don't set yourself up for success.
If you struggle to with how to start, it's time to stop trying so hard to figure it out and let someone show you the way.
Every day, I work with creative entrepreneurs to help them set up their businesses, sell profitable passive income products, book themselves solid with premium client work and protect their businesses right from the beginning. I've expanded on my popular book to create a course that holds your hand through the most fun, but fragile part of your business- the very beginning.
Join me as we cover:
The Basics of Setting Up a Business-- not scattered all over the internet, but in one, concise, clearly laid out location that lets you compare and see what's right for you. No more guessing or listening to well-meaning, but destructive advice from friends!
A Step-By-Step Guide to Setting Your Company Up For Your State, so you don't have to cross your fingers when you hit submit, or worry that you've made costly errors and wasted that 'non-refundable application fee.'
No-Hassle, clear cut answers to your tax questions concerning your business setup. We all have to pay taxes, but do we have to pay so much? The low down on how to handle taxes well to reduce your tax burden and put money back in your wallet, plus, learn how to avoid the headache of an audit.
Bank Accounts that Serve You Well. Money means freedom. Freedom from a job you hate, a life situation that doesn't serve you or the freedom to bless others. You'll need a tried-and-true way to handle all this money, and unfortunately, not all bank accounts are created equally. Find out what works best for us little guys, and why you can't just go with the big banks if you're in it for the long haul.
Establish Business Credit. Did you know your business can have credit cards, a credit score and credit profile totally separate and distinct from your personal credit? It can, and it should, but how do you get this in order, even if your personal credit sucks? I'm walking you through how to establish your business credit without going broke and budgeting for a profitable future.
Set Yourself Up for the Next Legal Steps to Maintain Your Business. You don't know what you don't know, which is why I'm here to reveal it. We'll walk through future considerations including what to consider and when, so you already know how much to budget for future business needs and a custom planner for your business to fit your own timeline.
Course Curriculum
Step 1 | Setting the Foundation
Available in days
days after you enroll
Step 2 | Forming Your LLC
Available in days
days after you enroll
Step 3 | Get Your Taxes + Financial Accounts Ready
Available in days
days after you enroll
Your Instructor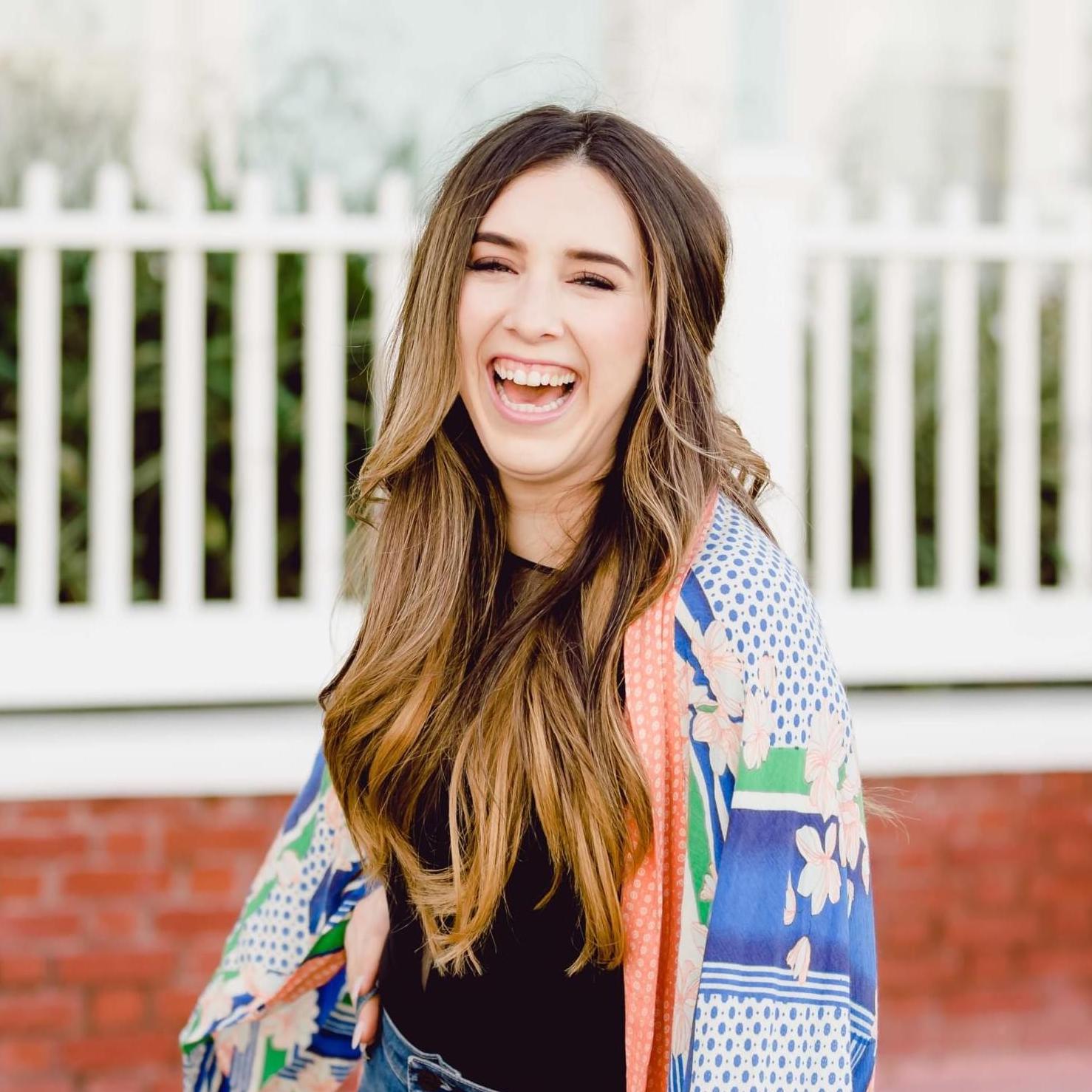 Hi, I'm Christina Scalera,
a 6-figure digital download product creator and featured Shopify store owner.
I teach entrepreneurs how to take Ownership over their business with the latest marketing strategies and smart tools that automate their workflows.
I do this by sharing my many years of success & failure with my community and coaching clients. Through online courses, in- person experiences, and 1:1 sessions, we go through and implement only the stuff that works and most importantly—we do it together so it GETS. DONE.
My 6-figure digital download shop has been featured by Shopify, Ramit Sethi and my friend Jenna Kutcher's Goal Digger podcast, among others.
Frequently Asked Questions
I haven't even started my business yet. Is this for me?
Yes! This course is for anyone interested in starting their own business, who isn't sure how to do it confidently. In fact, it's great that you're getting in on the ground floor and building it correctly right from the start.
Why should I buy this now?
This masterclass will give you the step-by-step know-how to finally be legit. No more late night Google searches or guessing!
I've been selling stuff for awhile, do I need this?
Yes, you'd be surprised at all the nuances you've missed that could end up costing you big time down the road. From saving money when filing taxes, to building business credit, you could be costing your business thousands of dollars each year that, let's be real, could really help you buy all the stuff you need to take your business to the next level.
How much time will this take?
Less time than it takes to pick out a new show to binge watch on Netflix. I'm sensitive to #allthethings, which is why this is broken down into bite-size chunks. You can easily do one section each day with your morning coffee and within a week, you'll be ready for any client.
When does the course start?
This beta-round kicks off on December 1st, with plenty of time for you to apply what you've learned and start fresh in 2017!
How long do I have access to the course?
How does lifetime access sound? After enrolling, you have unlimited access to this course for as long as you like - across any and all devices you own.
What if I am unhappy with the course?
We would never want you to be unhappy! If you are unsatisfied with your purchase, please let us know and either myself or a team member will work diligently to resolve your issue.